Turf locks especially developed for golf courses! Our golf products use the same patented technology as our original turf locks. Our department for product development has come up with some terrific modifications especially for golf courses.
Both our Golf Versions are offering a flat surface which make it possible to personalise them in any kind of way.
This version is meant to be invisible to not disturb the scenery of the landscape. Particularly recommended for visualisation within the tee box.
The colourful version catches attention where its needed. This product comes in very handy to mark distances to the flagg.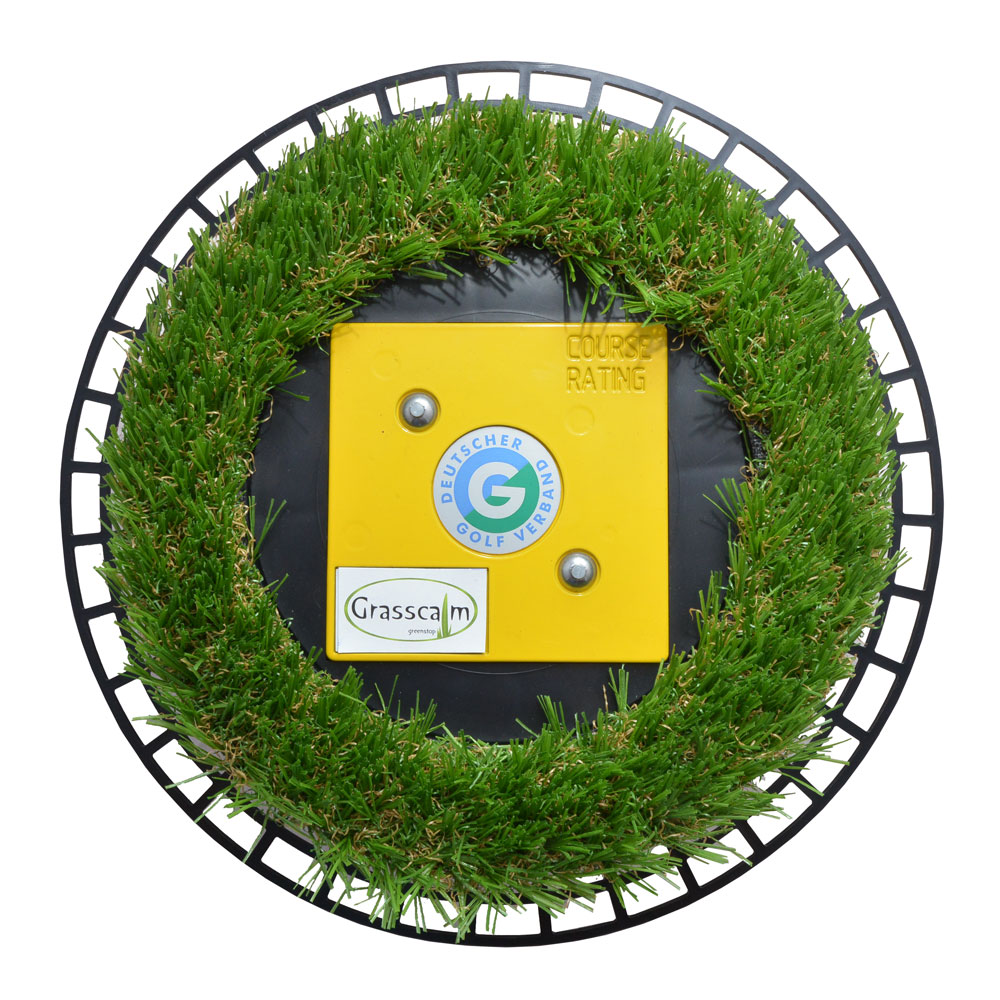 Tee Box
The tee marker serves as a base for the Course Rating System. It can also be lasered directly with train information at the colored markers.
The artificial turf ingrowth is prevented and the badge visible at all times without trimming.
Sprinkler
The round artificial turf barriers are placed around sprinklers and prevent turf ingrowth through the authentic artificial.
It is ensured that the sprinkler systems provide the desired area with water at all time.
The diameter of the artificial turf lock is precisely adapted to the most common sprinkler models.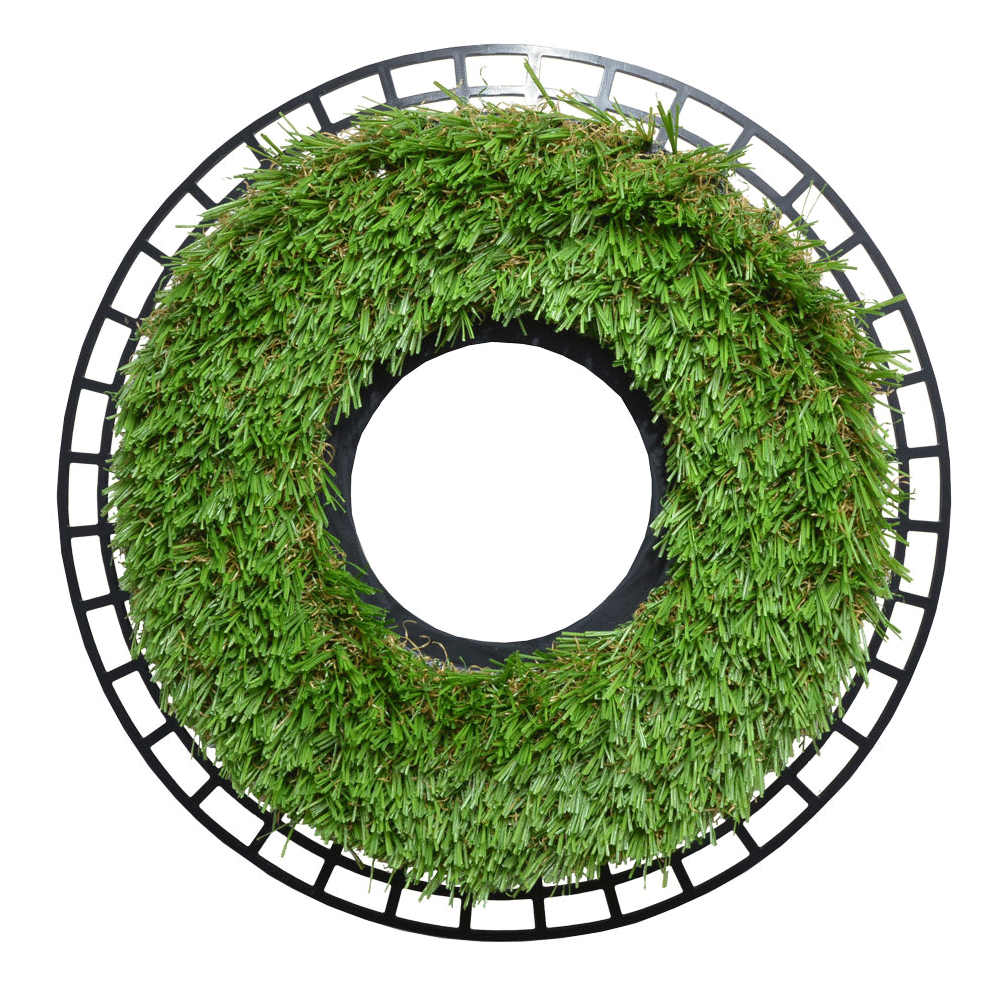 Whatever you like to show or express – Our lasers impart individuality to your GRASSCALM Products.
tee boards
tee tags
distance marks
Course Informations
Customers also use this to place advertising of themselves or their partners. As there is an area of 17 centimetre diameter there is a lot of space to place your business.
To get more information about our lasering process and prices, please get in touch with our consultants.